CII Southern region Waste Management Competition
(Best Innovation Award)
Amalgam receives "Best Innovative Water Management Initiatives" including digital/technology adoption category in 2022.
MCCIA AWARDS
(For Innovation & Entrepreneurship)
Amalgam receives an "Innovation & Entrepreneurship Award" for developing a new product, design or prototype for import substitute item in 2018.
Aqua Foundation
(Aqua Excellence)
Amalgam receives an "Aqua Excellence Award" for environmentally sound management of toxic chemicals in 2017.
CII Southern region Waste Management Competition
(Best Innovation Award)
Amalgam receives an award for "Best Application of Innovative Technology in 3R's - (Recycling, Re-use & Reducing Wastes)" in 2022.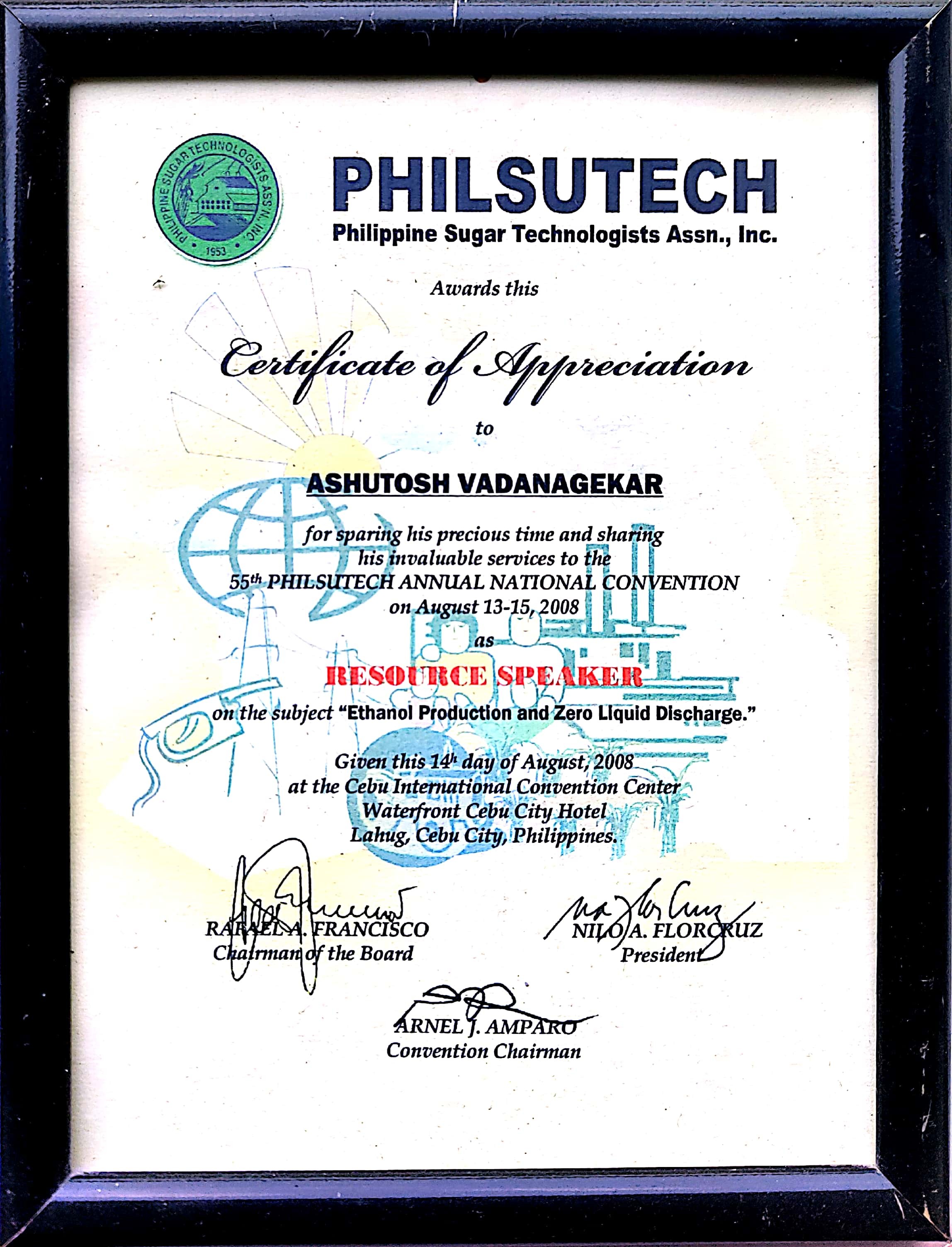 PHILSUTECH
Amalgam receives special appreciation for For Ethanol Production and Zero Liquid Discharge by Phillippine Sugar Technologists Ass. Inc. in 2008.